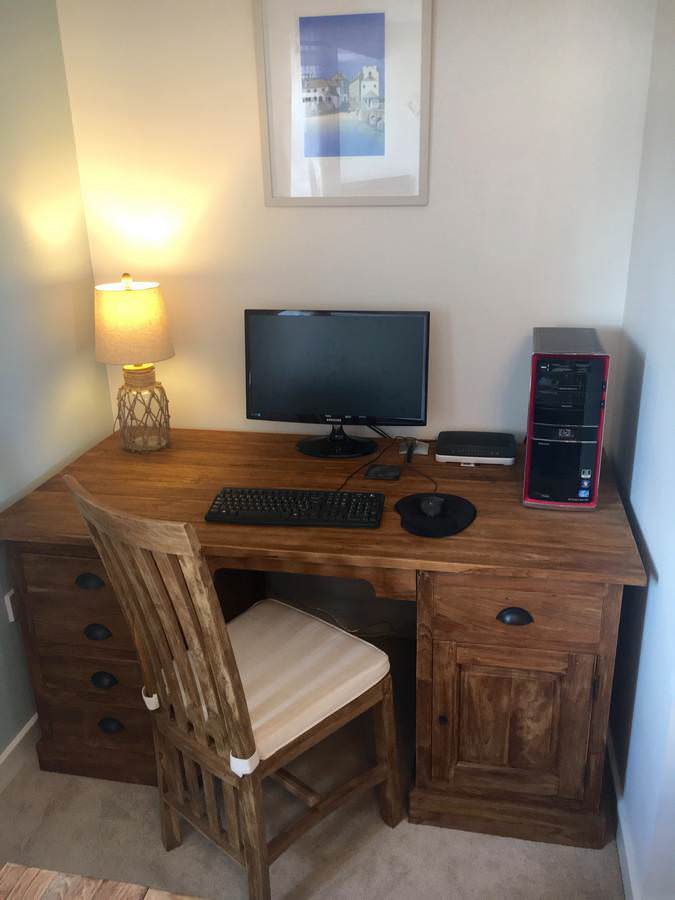 As the summer draws to an end and the children enthusiastically (or reluctantly) go back to school for another year, it's the perfect time to consider updating your office or creating a tranquil homework zone. Having a dedicated space for a child to study can help to improve concentration and fuel their imagination.
Our range of Reclaimed Teak desks are perfect for children and adults alike, with plenty of storage and a rustic finish to cope with the rigours of family life. You don't need to have a specific room in the house for an office, any alcove; landing or other unused space can be transformed into the perfect study space.
One of our customers has sent some great photos of their own study space, with our one of our chunky Reclaimed Teak desks and a comfortable Balero chair. Thanks for the photos Tom and happy studying!