Meet the Team
At Sustainable Furniture we work closely as a small business to pull together exceptional service and high-quality products. All of our teams are critical to the running of the business and every person is a vital cog in the workings of Sustainable Furniture.
Whilst this isn't everyone that works for Sustainable Furniture, these are some of the key players that you may come across should you speak to us in person, on the phone or by email. We are lucky enough to have such interlinking job roles we can all be covered when away with minimal effect to our service, the perk of a small business when you work so closely together.
All of our Sustainable Furniture team are dedicated and motivated individuals essential to the growing success of our family run company. Sustainable Furniture is proud to present our hard-working team…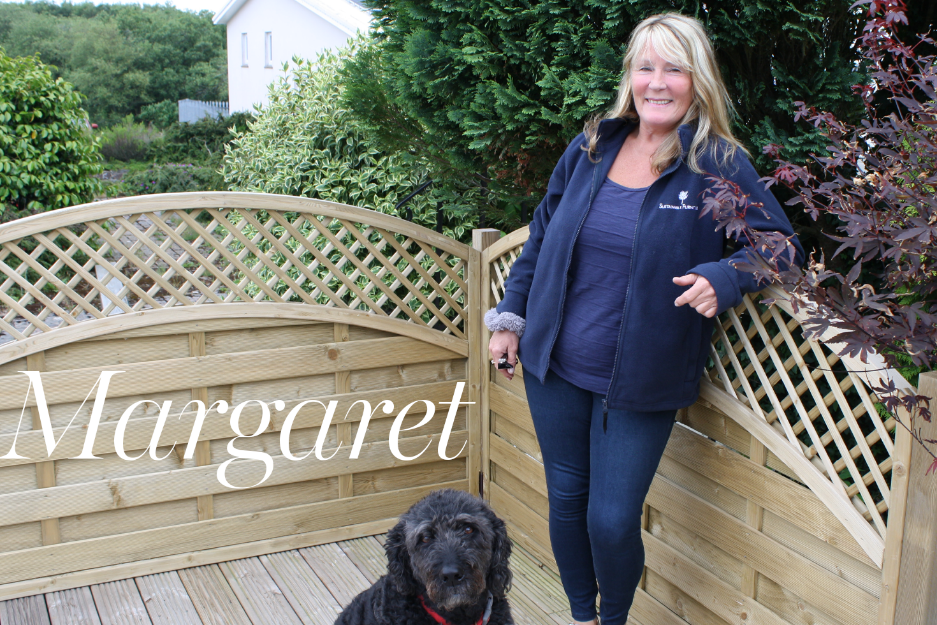 Margaret – Company Director
Margaret is our Company Director and has a very active role within the business. She created Sustainable Furniture in November 2007 after working in the Furniture industry for many years and drafted her knowledge from previous experiences to form her own furniture retail website. With a keen interest in eco and sustainable sourcing, Margaret has spent many years forming solid relationships with our suppliers. Day to day Margaret manages company finances, the buying of our beautiful stock, liaises closely with our suppliers both within the UK and internationally.
Ask Margaret about… Gardening and Sailing.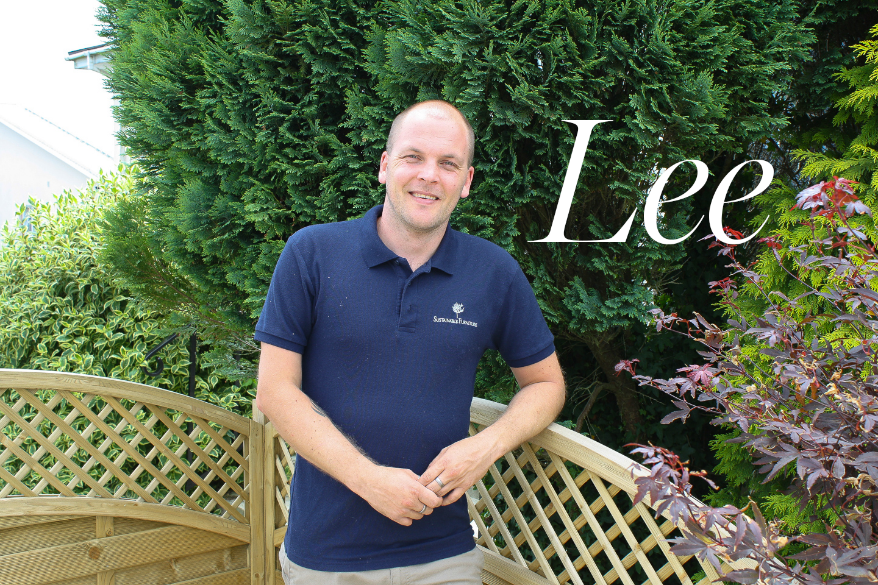 Lee - General Manager
Lee was welcomed by Margaret in January 2011 when the company began starting to hold its own stock. Lee initially started in our warehouse as a 'one-man band' managing our daily dispatch.
As Sustainable Furniture has grown, Lee has grown with it, he now manages all company operations, working with each department to ensure we provide a high standard of service.
As our in-house technical wizard, Lee also works hard to ensure our website, order management and email systems are fully operational. He works diligently to improve the customer experience of our website and makes sure that it does our beautiful products justice.
Ask Lee… for the best Cornish gin recommendations.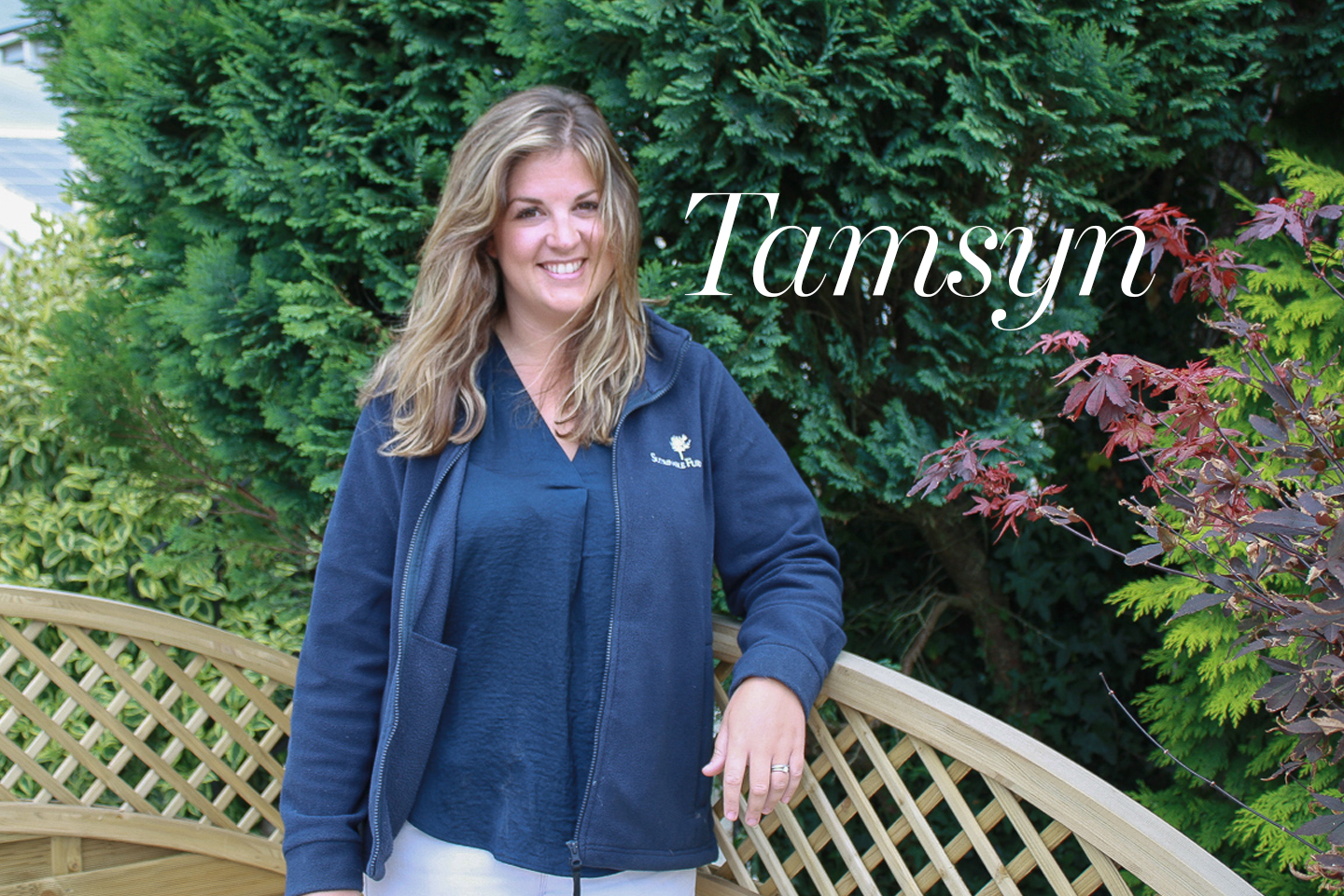 Tamsyn – Sales Manager
Tamsyn has been with the company since September 2013 and has grown from strength to strength to be our Sales Manager. She's worked hard to develop our rapidly growing Sales Team and is always on hand to help with customer enquiries, commercial orders and trade queries. Tamsyn manages a lot of the buying, importing and stock taking.
If you're looking for a bespoke piece of furniture, Tamsyn has extensive experience working directly with our manufacturers and is happy to assist. She also is our HR representative for the company and organises all staff events and welfare.
Ask Tamsyn about… her favourite camping stops in the UK.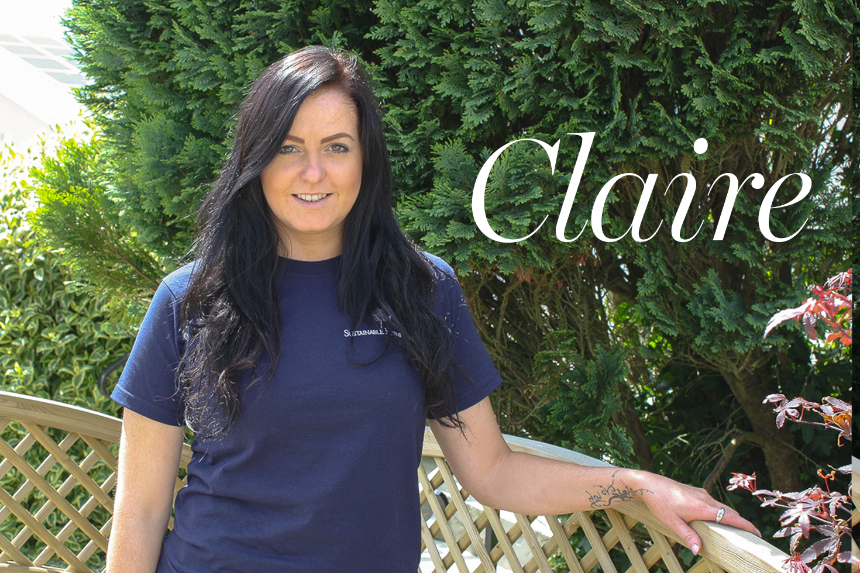 Claire - Sales and Customer Services Advisor
Claire has been with us since July 2015 and with previous experience in customer service is a great addition to our team. Claire supports customers with their purchases ensuring that customer's requirements are met.
With a wide product knowledge, Claire is happy to help with any information needed about our ranges. On top of this, Claire works with the warehouse team to manage our outdoor furniture stock levels to ensure we can meet demand throughout the year and works on our Amazon page.
Ask Claire about… the best spots for horse riding in Cornwall.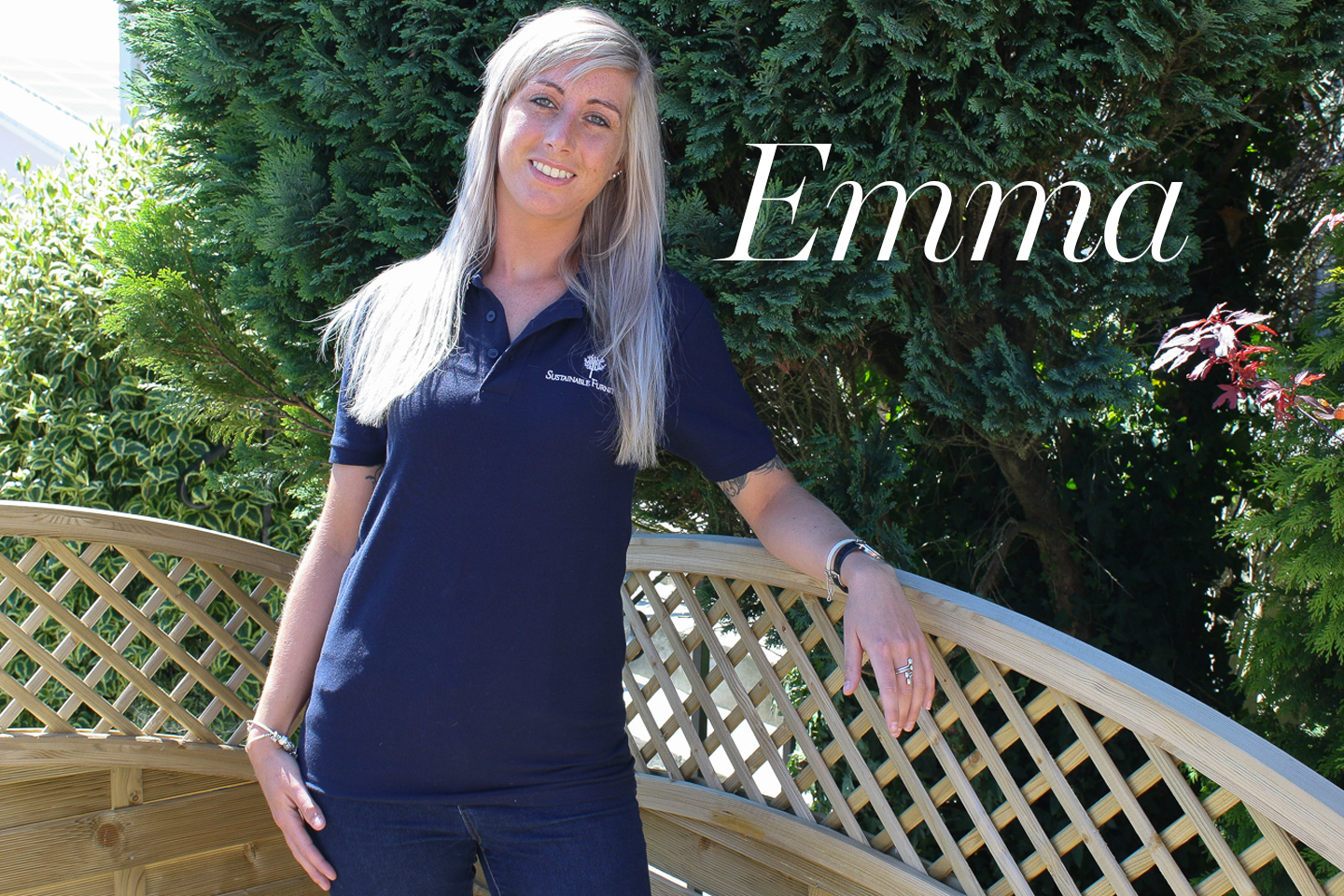 Emma - Sales and Customer Services Advisor
Emma joined Sustainable Furniture in 2017. You're likely to hear her cheerful voice if you give us a call and she's always happy to help you choose the perfect new addition to your home.
Emma is the 'seconds queen' checking stock and uploading products to our eBay page. She has great product knowledge and has grown from strength to strength, her attention to detail comes in handy when writing our product descriptions. She works hard to make sure all the information online is spot on.
Ask Emma about… the best dog walks in Cornwall.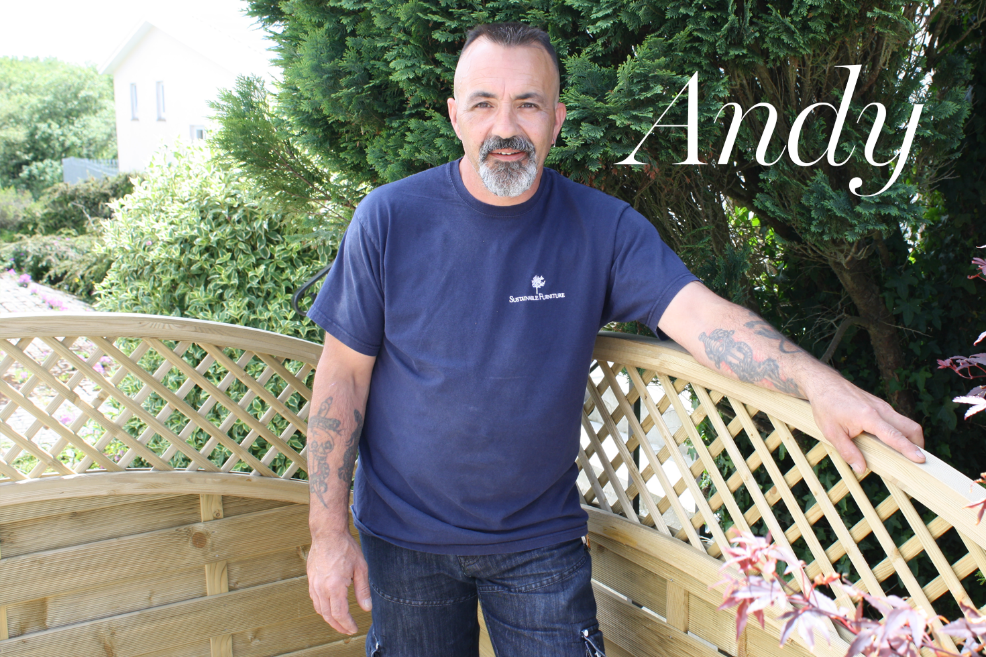 Andy - Warehouse Supervisor & Delivery Driver
Andy joined the Sustainable Furniture team in 2015 and has taken on the mammoth task of managing our range of Teak Root furniture. This range is extremely popular, but each piece of furniture is completely unique and therefore not easy to store.
Andy is a huge asset to our team and ensures effective stock management of our Roots and glass tabletops. With comprehensive carpentry skills, Andy also assists with bespoke orders and makes sure our Roots leave our warehouse in perfect condition, ready for delivery into your home.
Ask Andy about… Quad biking and Kayaking.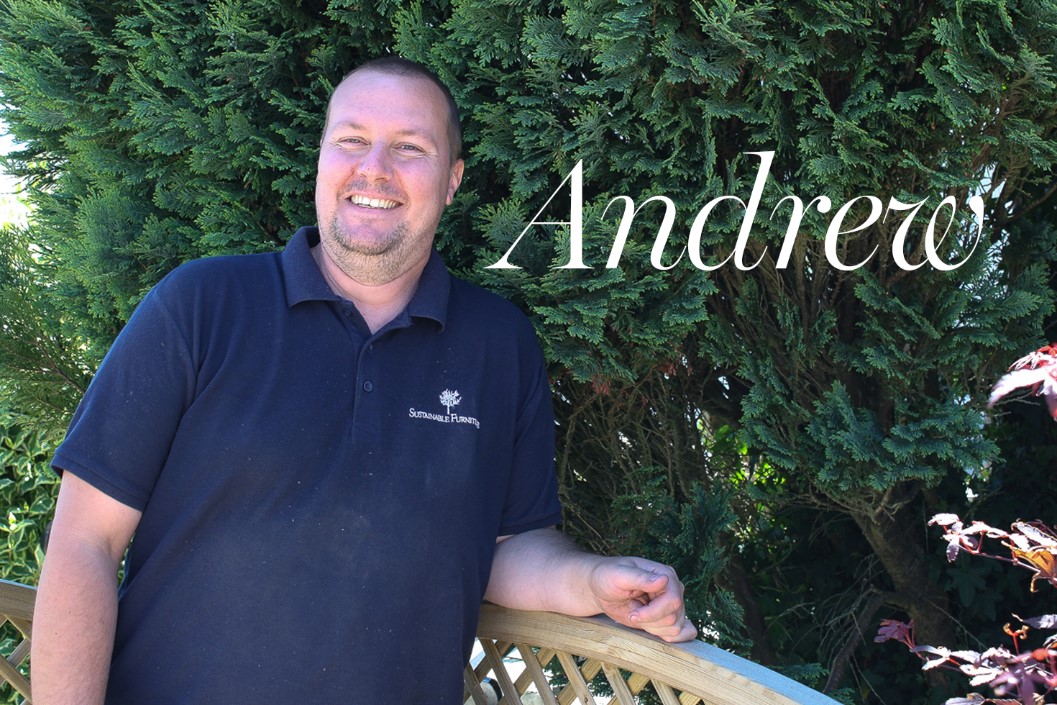 Andrew - Warehouse Operative/Delivery Driver
Dedicated and hardworking, Andrew joined Sustainable Furniture in 2016 and works with the rest of our Warehouse Team. On a day-to-day basis Andrew checks and packages our products for dispatch via our couriers and also ventures all over the country delivering directly to customers on our two-man service.
Not only is Andrew practical in our warehouse, he's also great with customers and goes above and beyond to provide the best service possible.
Ask Andrew about… anything he loves to chat!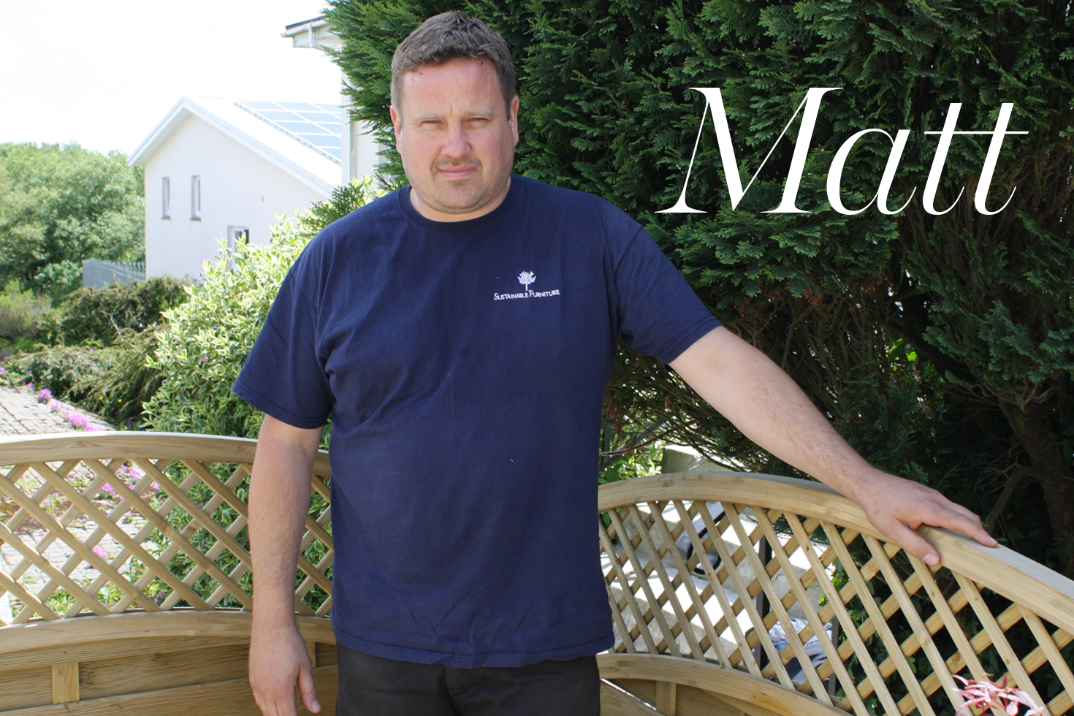 Matt - Warehouse and Sales Support
Matt joined us in 2017 and from then has become an essential member of the team. Matt picks and packs our products for dispatch daily, being careful to ensure our furniture reaches you in the best possible condition, as quickly as possible.
Matt also assists in the office with the phone answering customer queries and questions. He also delivers on our two-man service, providing friendly customer service to our customers.
Ask Matt about… his two Jack Russells - Ollie and Dottie.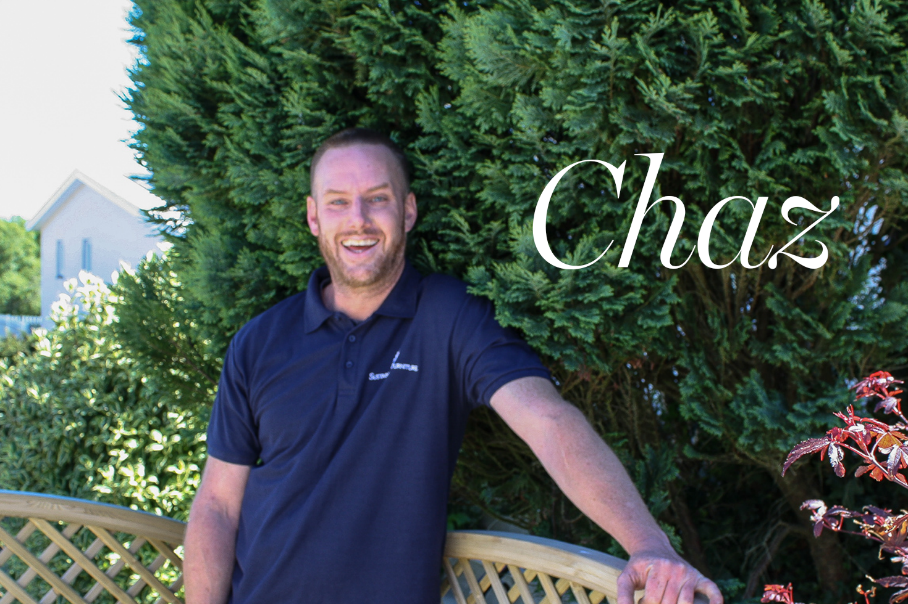 Chaz - Warehouse Operative/Delivery Driver
Chaz is one of our newest recruits, he joined the Sustainable Furniture team in 2019 and is already 'part of the furniture'. He often helps with all warehouse duties and is part of our two-man delivery service. He is committed, hardworking and great with customers, helping to provide the best service possible.
Ask Chaz about… his Jack Russell called Dave.
Our four-legged employees…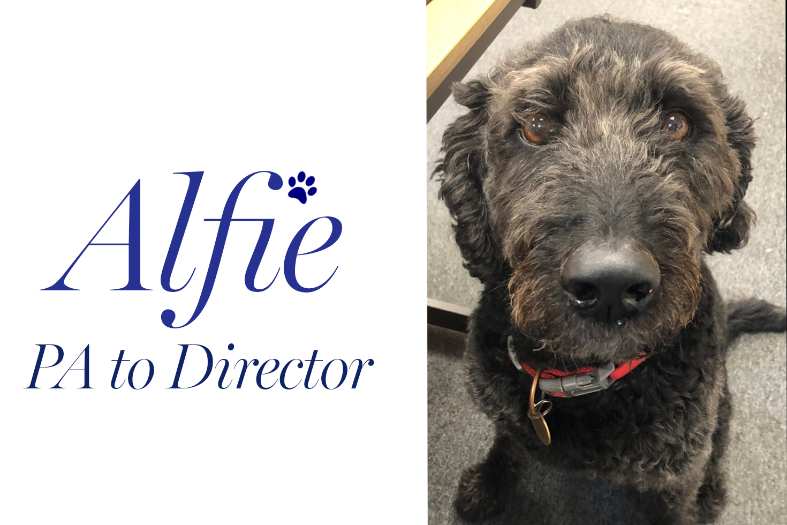 Alfie – PA to Director
As the PA to our Director, Alfie is always by Margaret's side, he loves to greet visitors and make sure emails and orders are organised and being answered promptly. Alfie loves to check up on everyone and make sure all staff are happy at the Sustainable Furniture HQ.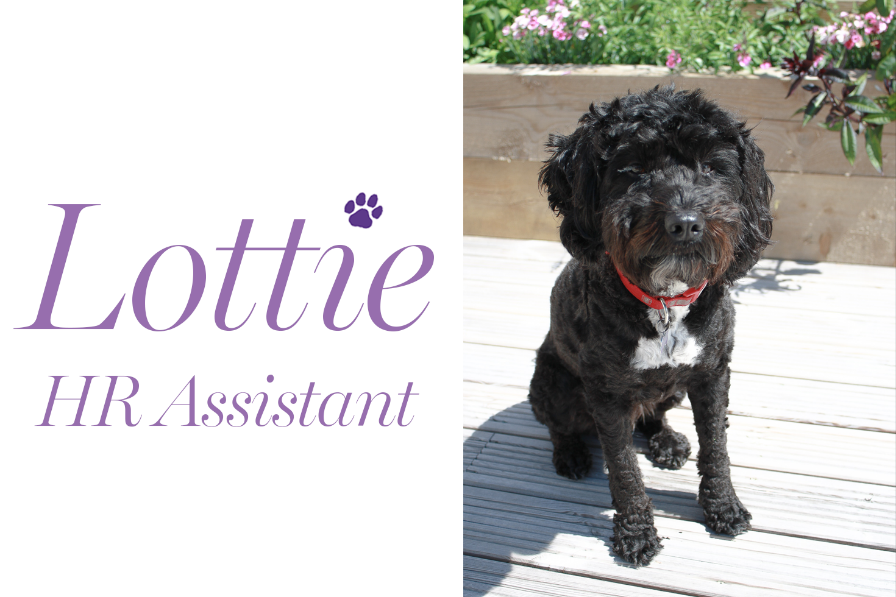 Lottie – HR Assistant
Lottie our HR Assistant enjoys guarding the office, barking at potential threats, shredding unwanted documents and making sure everyone in the office is content.
If you have a HR enquiry, she is speedy to resolve any paw-broblems but may request a treat for helping. Regular walks, belly rubs and screen breaks are what Lottie likes to promote.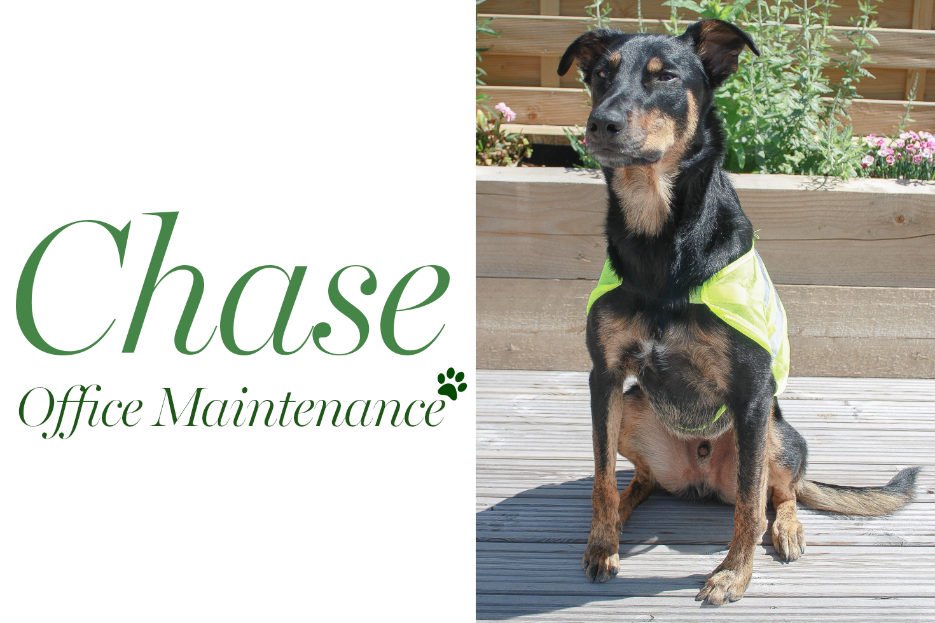 Chase – Office Maintenance
Chase our Office Maintenance representative makes sure everything in the office and warehouse is under control, checking stock levels (especially the treat box) and making sure all our beautiful furniture is all ready for delivery. He also enjoys regular naps under Claire's desk.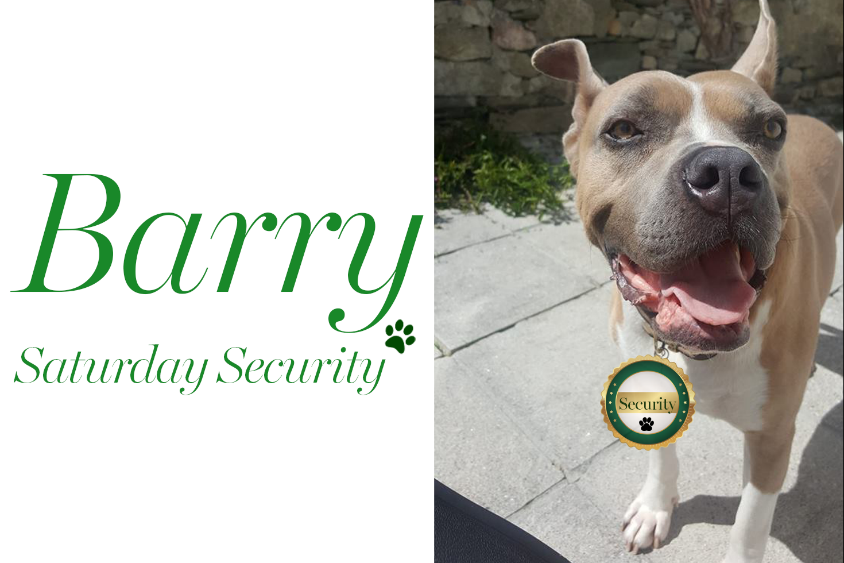 Barry –Security Officer
Barry is our Saturday Security Officer. He prides himself on making sure he checks the office over when he visits on a Saturday, picking up on any missed food for the week. He is brave and courageous but a big softy at heart. He enjoys regular cuddles with the team.