Extending Garden Table Sets
Enhance the beauty and functionality of your outdoor space with our extending patio furniture sets.
These sets are perfect for those who love to host big gatherings, yet also require space-saving options for more intimate occasions.
Crafted from durable Teak, with fittings and mechanisms that are built to last, our sets of patio tables and chairs are durable and practical. Invest in an arrangement for your outdoor space and experience the versatility for yourself.
If you're inviting guests over, don't forget to add a parasol to your table to keep everyone cool and refreshed whilst dining alfresco.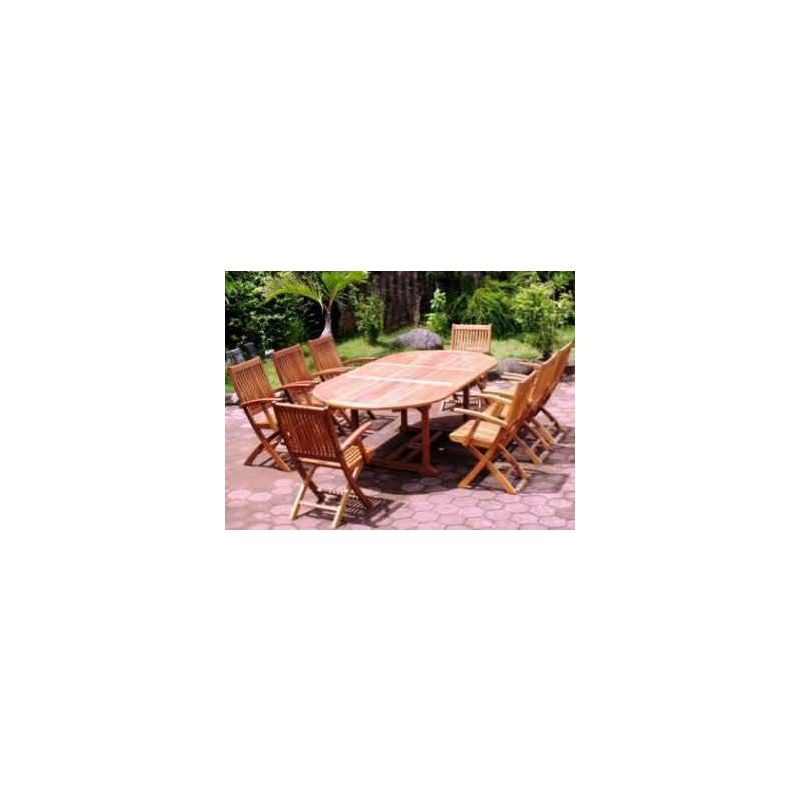 From £1,280.00
To £2,600.00