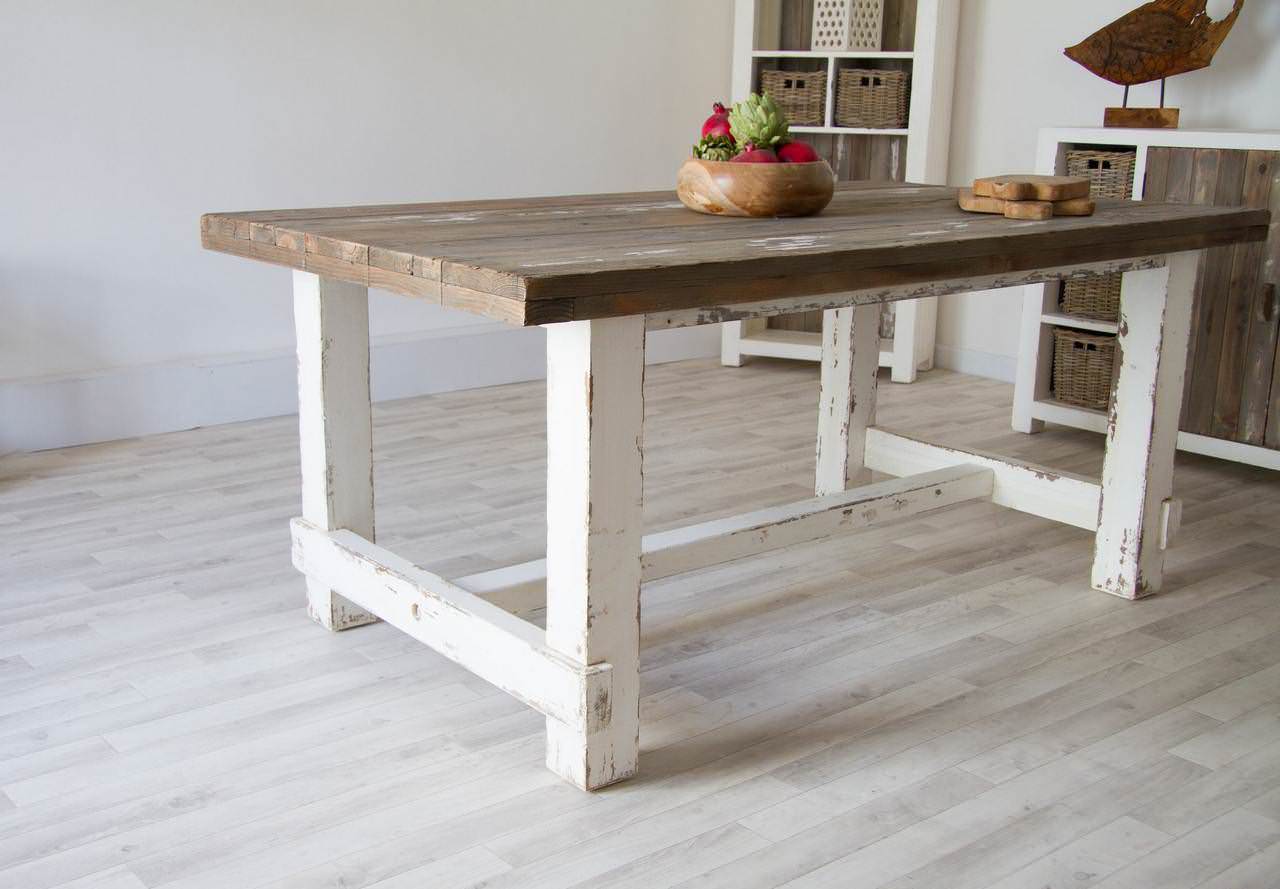 At Sustainable Furniture, we're passionate about encouraging environmentally friendly practices and the ethical sourcing of materials.
This article will investigate the rising popularity of reclaimed wood furniture and discuss ways to incorporate it into your home or commercial space.
If you haven't already considered the wonders of reclaimed furniture, now is the time to learn about its incredible qualities.
What is Reclaimed Wood Furniture?
Rather than sourcing new wood, reclaimed wood furniture repurposes timber from old structures that would otherwise be discarded, giving it a new lease of life.
With the help of excellent handcraftsmanship, we can transform salvaged lumber into numerous creations such as tables, chairs, bookshelves, shelving, bed frames and cabinets.
Reclaimed furniture usually has a charming and distinctive weathered appearance that sets it apart from newly manufactured furniture. So, why are people drawn to these fascinating pieces?
Why is Reclaimed Wood Furniture So Popular?
Reclaimed furniture is always popular in interior design circles. Here are three key factors that contribute to its ongoing success.
Reclaimed furniture is versatile.
Reclaimed wood furniture is so popular because it can fit into almost any interior design style, from rustic and farmhouse to contemporary and industrial. Whatever your decor, reclaimed wood is a classic and timeless choice.
The timber can also be used for everything from coffee tables and shelves to bed frames and dining tables. With so many possibilities, it's effortless to incorporate reclaimed wood items into your decor.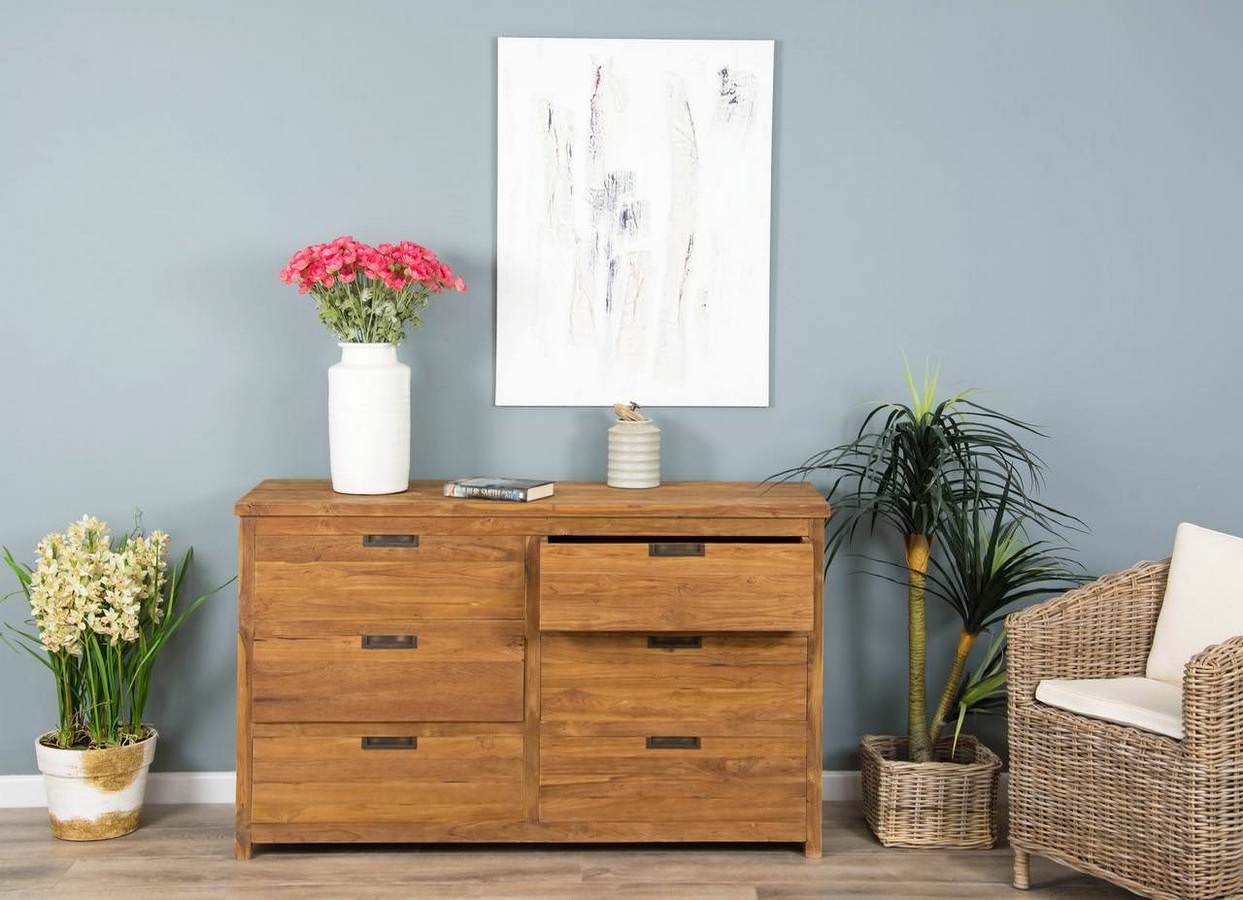 Due to its adaptability, reclaimed wood often sneaks into popular interior design trends.
Below are some current trending styles and examples of using reclaimed wood to echo their signature characteristics.
Mid-century modern: Teak was a staple for furniture in the 60s. Select a rich, reclaimed Teak to emulate an authentic, retro feel.


Scandinavian: The 'hygge' lifestyle has made a significant impression on design. Use simple, minimalistic designs like our reclaimed Elm dining benches to inject effortless Scandi-style decor into your home.


Industrial: To replicate the effortless cool of a New York loft, select pieces from our Urban Fusion range which features reclaimed Teak and exposed metal elements.


Modern farmhouse: For countryside glamour, use large tables in natural, earthy tones. Our reclaimed pine dining sets illustrate this perfectly.
Reclaimed wood furniture is full of character.
In a world of mass-produced objects, it's evermore impressive to own a unique piece of furniture, particularly one directly connected to history.
Unlike the overly-polished pieces often found in traditional homeware shops, natural timber usually bears knots, swirling grain, nail holes, and other bumps or imperfections that give it heaps of character and charm.
These organic components are what make these pieces one-of-a-kind.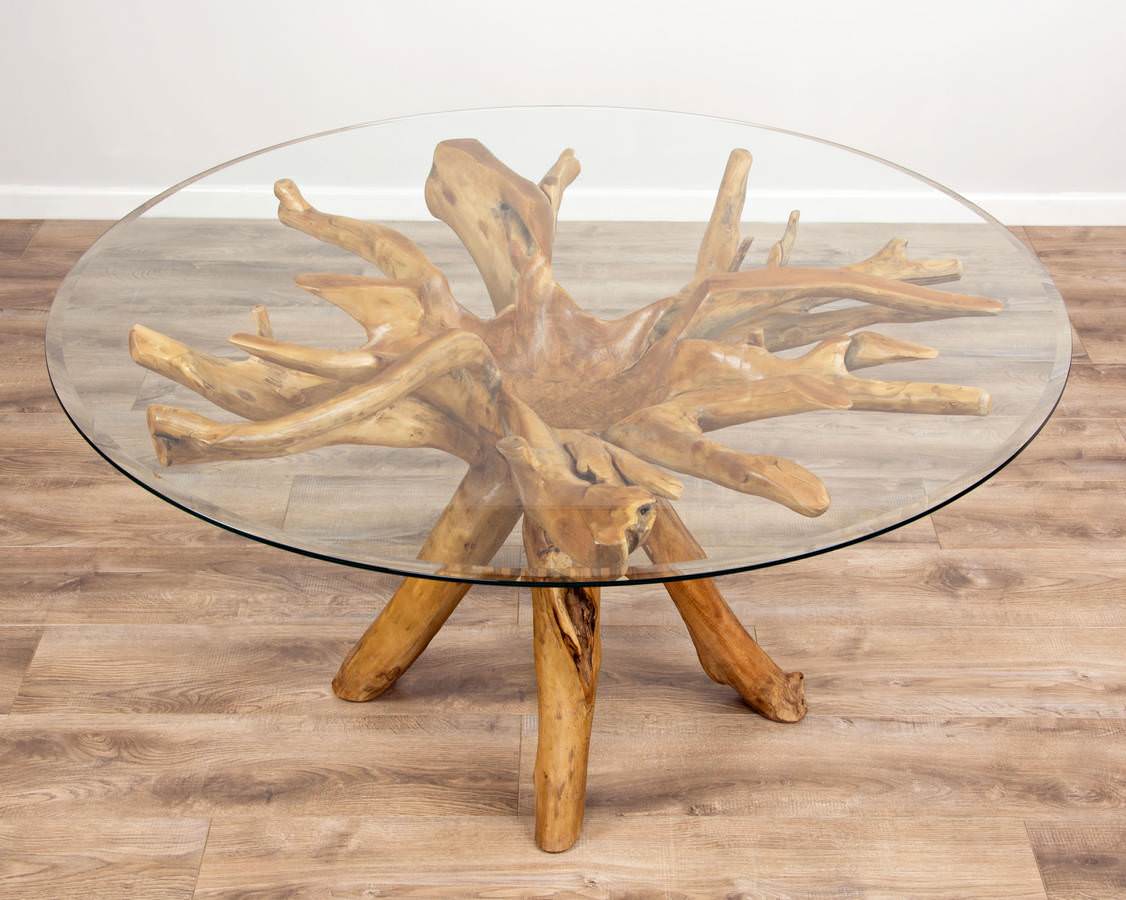 Some of our most notable examples are our root dining tables. Both the Teak and Java root tables use salvaged tree roots to support a sheet of glass. It's a visually astonishing composition - and entirely natural!
Making and buying reclaimed furniture is eco-friendly.
Reclaimed wood furniture can also help reduce the carbon footprint of furniture manufacturing. By reusing old wood, we reduce the need for new timber to be processed, which is typically very energy-intensive.
The timber used in reclaimed furniture is often sourced locally, supporting small businesses and reducing transportation's carbon footprint.
Repurposing discarded timber is also a creative way to utilise the Earth's precious natural resources and avoid unnecessary wastage.
Discover more about our sustainability practices and the importance of investing in circular design methods by clicking here.
With all this in mind, browse our complete collection of furniture. Explore pieces for your interior or garden space and consider how to integrate these fabulous creations into your decor.
For additional styling inspiration and furniture information, explore further articles on our blog or contact us directly. We're always happy to help!