Details
Our brand new refreshingly uncomplicated Dartmouth garden table has finally arrived and we absolutely adore it! We are convinced that the Dartmouth will be a firm favourite this summer, perfect for alfresco dining with family and friends, so it's time to be the hostess with the mostest and entertain your guests morning, noon and night.
The Dartmouth table looks and feels solid with its crisp cut edges and thick timber supports, Teak is great for outdoor use as it is filled with naturally-occurring oils which act as a preservative and keeps it looking newer for longer. The open slatted table top allows for water to run freely to ensure the warmth of the grain in the timber can be appreciated come rain or shine. The unique supports do not meet in the middle of the pedestal base which offers a generous amount of leg room and a striking focal point that can not only support the chunky table top it also adds to the structural integrity of the pedestal base. The Dartmouth garden table can comfortably seat 4-6 people, the circular design offers easy conversation as your guests can easily see each other over dinner or a few drinks.
The Reclaimed Teak has a wax finish which will deteriorate over time, at this stage if you would like to maintain the table's cosmetic appearance our UV Protection Oil can be applied, which is perfect for brightening up your garden furniture and keeping its fresh new look. The table can be left outside all year round and if it's left untreated, it will weather to a charming silvery/grey colour which some people prefer, to find out more about our UV Protection Oil please Click here.
Please note - UV Protection Oil can only be applied to the table once the wax finish has deteriorated.
Available in three sizes - 120cm, 150cm and 180cm.
Measurements -
Diameter - 120cm x Height 75cm
Diagonal Support Thickness - Top 8cm x Bottom 10cm
Table Top Thickness - 3cm
Some assembly required.
Free Delivery to many locations.
Delivery
We aim to get every order to you as quick as humanly possible, most orders generally qualify for Free Delivery. Where transport costs are higher charges can occur to cover costs, we always keep this to a minimum.
Every order, unless otherwise stated (large items or made to order) will be dispatched within 24 hours. Where possible we aim to dispatch items on the same day, depending on the time you place your order.

We use a range of courier services to deliver your items as quickly as possible. The size of the item determines the courier used. We have a few different categories which outline how your order will be delivered to you:
- Small items are delivered with our parcel courier and generally take 24-48 hours.
- Large items are delivered by pallet and take around 48 hours within Zone A, 3-5 days within Zone B. The courier will book the delivery directly with you.
- Extremely large, heavy or valuable items may be delivered either on a pallet or with our own transport. Dispatch and Delivery times can vary in this category.
PLEASE NOTE: Where items are delivered by pallet, the couriers are only under obligation to deliver it to the outside of your premises and it is your responsibility to transport the goods internally within your property. If you require a Two-man service to bring your goods inside your home please ask regarding this service at the point of order.
Our own van is used to provide a Two-Man service. Our van runs generally happen every 1-2 weeks.
Zone A: Delivery is FREE on most products although some of our Roots, Large Dining tables and Douglas Fir items incur a charge due to the heavy weight of these items. 48hr delivery is available on applicable items.
Zone B: If your postcode falls into Zone B, please contact us on 01726 884123 with details of the items you are interested in and we will be able to quote you for delivery. Please note that 48hr delivery is only available in Zone A.
European Delivery is available, please contact us fro a delivery quote.
Not answered your question? Read our delivery FAQ here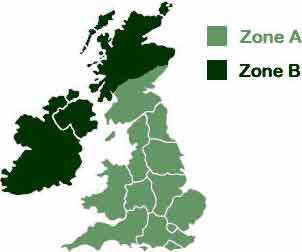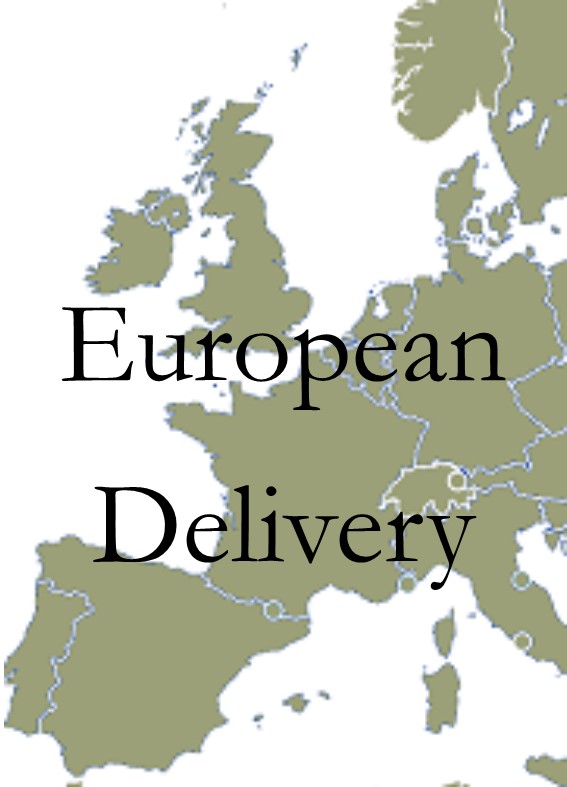 Returns
All items purchased from us, no matter how big or small are available for a full refund within 7 days, if you change your mind. That's our promise to each and every customer. We do this because we understand that buying over the internet isn't easy always easy! Generally our customers never have to use this policy, the items are always much better in the flesh, but for your piece of mind, we are happy to offer it.
If you would like to return your order, then please feel free to email us on [email protected] to arrange a return. Generally on smaller items this can be collected very quickly, but sometimes on our bigger items, we like to collect in person in case there are any issues.
The only exception to our free returns is if you have damaged or altered the item from how it is received.
Please always check items as you receive them before accepting from the delivery driver, in the event of an item being damaged, don't sign for it as undamaged.

After the 7 days if you choose you wish to return your item, please feel free to email us and we can discuss any issues you may be having.
Please Note: Orders delivered outside of the UK are exempt from our Free Returns Policy. If you wish to return your item/s please contact us to discuss any charges that may incur.
Ask us a question about this product
Our Guarantee
Buying online is never easy, there's no substitute to seeing something in person. But it's not always possible, so we do our best to reassure you, before purchase right through to delivery.
No contest 7 day returns. Don't like what has turned up? We will happily collect or exchange any goods purchased from us, within 7 days of purchase, without question.***
Delivery. We always aim to get your delivery to you in the quickest and most accommodating way possible.Usually for free.
Questions answered quickly. If you have any questions regarding our products then our experts can help.
Unlimited aftercare. No matter when you have brought your product, if you have an issue with it, we will always try to help you, 24/7.
Highest quality materials.We test every product thoroughly. We use the highest quality timber and traditional tried and tested methods of construction.
Heavy duty. Our items are mainly brought commerically, it's where we started. All of our items therefore are suitable for commercial, industrial heavy usage.
Experience. We have been at this game a long time. With over 20+ years in the furniture business, we know a massive deal about furniture.
Honesty. We work by the 'would we want it in our own house' principle. We will always be honest with you regarding any item and offer realistic help and information where possible. We do what we love, which is furniture, we are by no means sales men.
*** Please be aware that any Returns from Outside of the UK may incur charges. If you wish to organise a return of your items please contact us directly.
Need help with your purchase? Need advice? Contact us now.