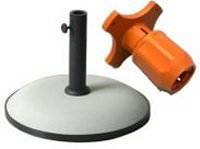 Accessories & Treatment
Accessories and treatments for all manner of garden furniture, from parasol bases to anchor kits for all of our different garden benches as well as teak sealers and preservatives for all of our garden benches and picnic benches should you wish.

Accessories for your patio furniture can help utilise it fully and allow you to get the best from your garden furniture and prolong its life. Whether you have brough garden furniture from us, or you need advice or products to keep garden furniture you have brought elsewhere, we have something for you at Sustainable Furniture.